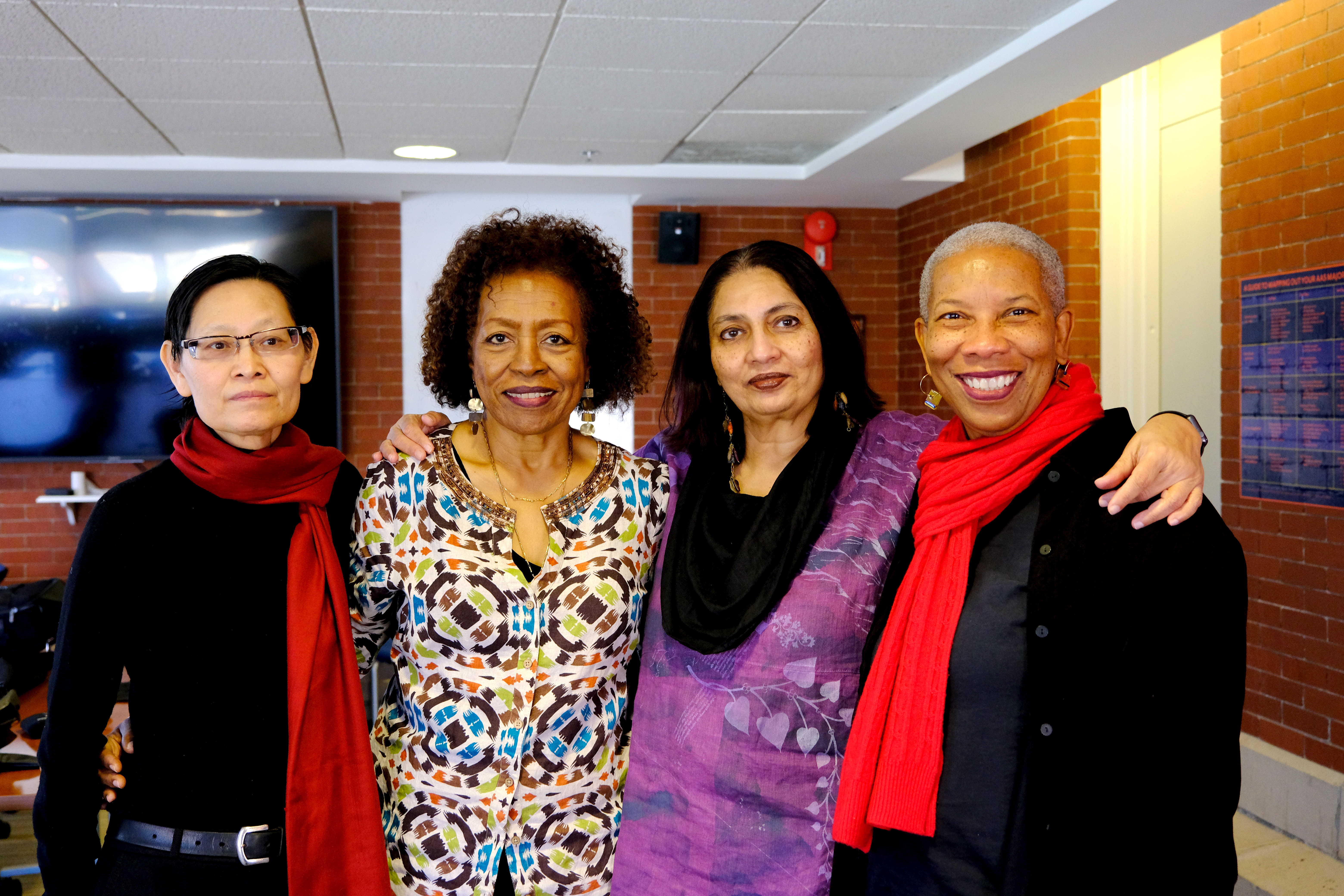 Biography
H. L. T. QUAN is a political theorist and an award-winning filmmaker. Currently she is an Associate Professor of Justice and Social Inquiry in the School of Social Transformation at Arizona State University. Quan is the author of Growth Against Democracy: Savage Developmentalism in the Modern World (Lexington Books, 2012) and the editor of Cedric J. Robinson: On Racial Capitalism, Black Internationalism, and Cultures of Resistance, (Pluto Press, 2019). As a filmmaker, she collaborates with C.A. Griffith, including co-producing/directing three feature length documentaries, Mountains That Take Wing: Angela Davis & Yuri Kochiyama - A Conversation on Life, Struggles, & Liberation (2009); America's Home (2014), a film about gentrification and displacement in Puerto Rico; and Queer, Broke & Amazing! (2022), a film on LGBTQ+ people in the United States and their struggles for economic justice. In 2020, Quan was the Editor in Residence for the social justice related blog Praxis, featuring more than 40 unique essays from writers from all over the world.
She and C.A. Griffith co-founded QUAD Productions, a non-profit media collective in 1999. Through QUAD, they have produced over a dozen short and three feature-length documentaries – all focusing on various social justice campaigns. In spring of 2010, QUAD co-produced the short documentary Arizona Women and Children Rise: Resisting SB1070 in collaboration with Third World Newsreel (TWN) for the National Day Laborer Organizing Network, National Domestic Workers Alliance and Puente Movement. QUAD's footage was quickly edited in New York by TWN to create an eighteen-minute cut that was sent to the White House and members of Congress in May 2010 to challenge Arizona's racist, anti-immigration law.
C. A. GRIFFITH is an award-winning filmmaker with more than three decades of film production experience and an Associate Professor in the Sidney Poitier New American Film School at Arizona State University. Trained in New York's independent film community, Griffith's credits include the feature film Juice starring Tupac Shakur, PBS and BBC documentaries such as A Litany For Survival: The Life and Work of Audre Lorde (cinematographer), D.A. Pennebaker'sBranford Marsalis: The Music Tells You (camera operator) and Depeche Mode 101, Eyes on the Prize I & II, St. Clair Bourne's Making 'Do the Right Thing' and music videos from Tracy Chapman and Public Enemy to The Rolling Stones (1st assistant cameraperson). As director, Griffith's credits include the award-winning documentary Mountains That Take Wing—Angela Davis & Yuri Kochiyama: A Conversation on Life, Struggles & Liberation and her dramatic feature debut, Del Otro Lado (The Other Side), a Spanish language, gay male film that was shot on location in Mexico City.